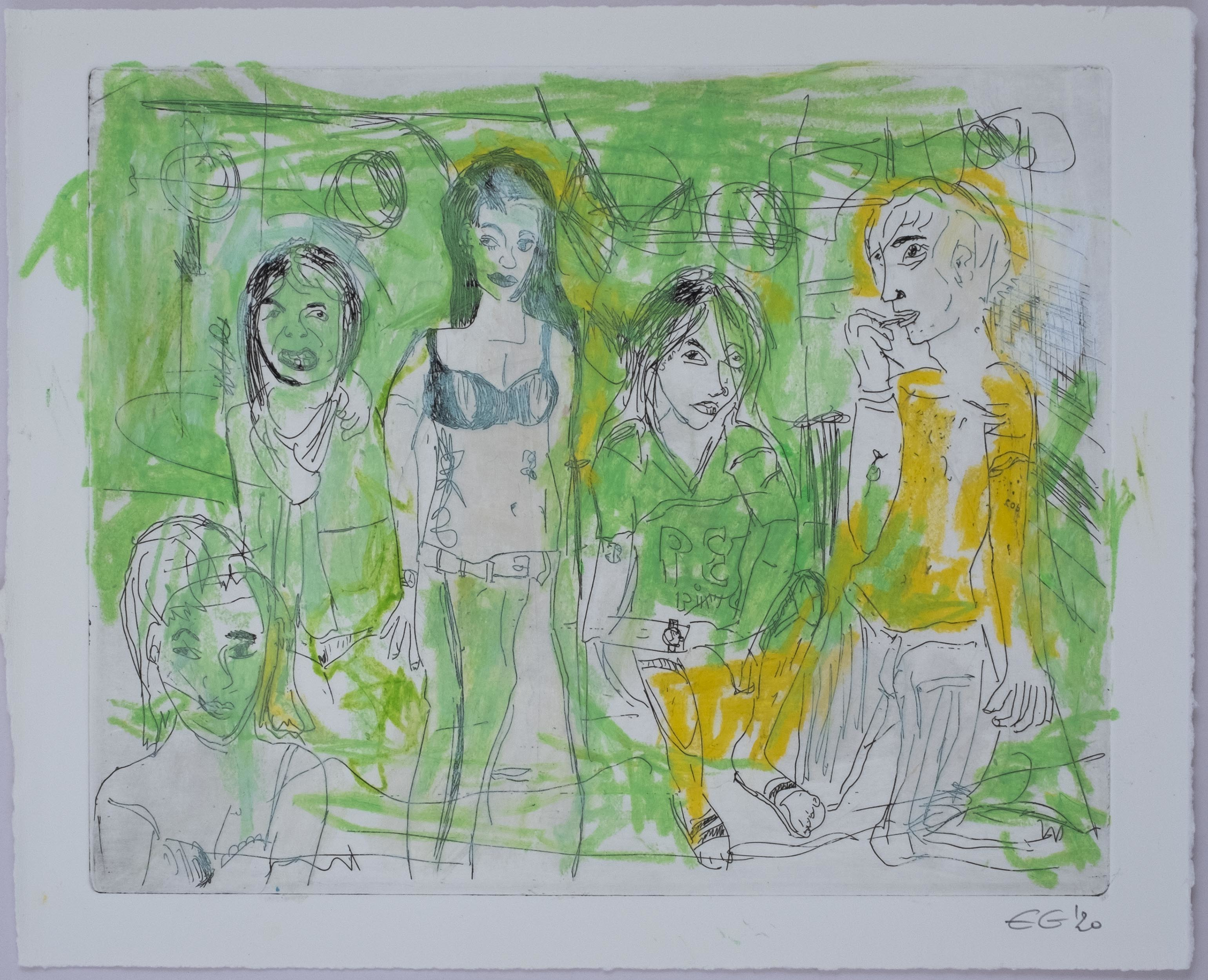 Your place is my place anywhere in the world (Sally Mendes), 2019-20
Your place is my place anywhere in the world (Sally Mendes), 2019-20


Mixed media (oil, Etching) on Lanaroyal mould made 250 gr. (Off White Paper).
Sheet: 11 x 14 inches, 27,8 x 34,3 cm.

Signed in pencil, lower right "EG'20".
This work includes a certificate of authenticity, no: SEG-19-0000-247.
This is a unique work. Unframed.
Price incl. VAT (9%). Shipping Cost: € 60,00 domestic only.

© 2020, The Artist, courtesy Ed Gebski Studio Amsterdam.